RIA Custodians
While the largest RIA custodians - SEI, Charles Schwab, TD Ameritrade, Interactive brokers and Fidelity - dwarf the smaller custodians by size, smaller custodians are targeting new market opportunities with specialized offerings such as alternative investments or targeting specific markets such as start-up RIAs.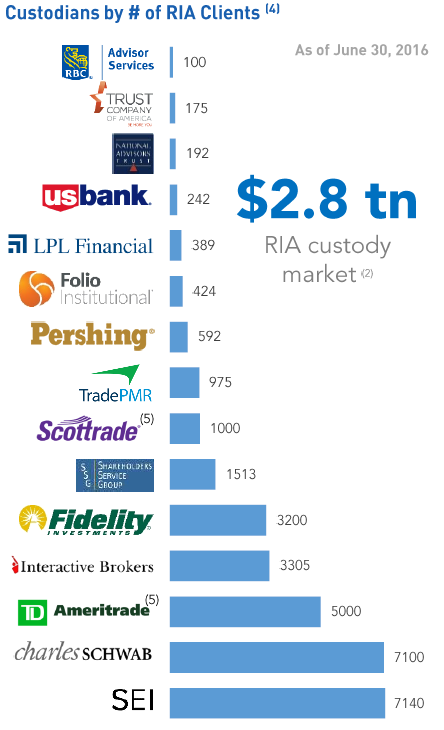 The big custodians, however, are fighting back by offering additional services, both straight-forward such as practice management consulting, to more "non-traditional" such as client leads, money for start-up costs, hosting client events and paying for Bloomberg terminals.
These bigger players have also established solutions to help advisors navigate the new regulatory environment, especially the pending DOL rule.
Reference: InvestmentNews.com " Various articles"